Mike Keel, CEO of St Michael's Hospice says: "We have the perfect strategic partner for us, Solsoft have taken our IT to another level, worth every penny"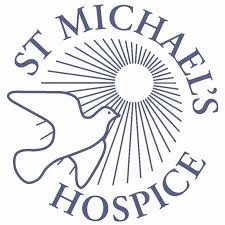 St Michael's Hospice is charity that offers hospice care and support to those with terminal illnesses so that they may live life to its fullest. They are based in Hereford and have a mission to ensure palliative and end of life care is available to all who can benefit from it, regardless of age, gender, diagnosis, social group or location.
Prior to engaging Solsoft as their technology partner, St Michael's Hospice operated with a break and fix approach for their IT support. This was essentially a one-man-band who would look after the systems and come in and fix problems whenever they arose. The team at St Michael's Hospice found themselves wasting a significant amount of time and energy whenever each issue arose.
There was a lot of down time when things would break or crash, it took too long to fix things – especially during power fluctuations and outages. There was a generally huge dissatisfaction across the organisation but this was seen as "normal" and accepted, resulting IT becoming a difficult business function to operate and maintain.
The St Michael's team knew they needed a more complete, controlled service to operate more efficiently. During the tender process, it became clear that Solsoft's approach was unique and suited St Michael's Hospice the best.
St Michael's Hospice wanted an IT partner who would educate their staff on the newest and best practices, they knew their traditional process was slowing them down and that the Solsoft strategic methodology was the best way forward.
Solsoft have since drastically improved productivity and quality of IT experience for St Michaels Hospice and they have described the service as "Certainly worth every penny".
Mark Warr, Solsoft's CEO says "St Michaels Hospice is a really great partner for us as they appreciate the value in our proactive and strategic approach. We can look across their technology landscape and see the results of a solid, controlled and risk mitigated commitment of effort from both partners".