Predictable, Reliable, Secure IT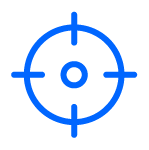 Proactive and solutions focused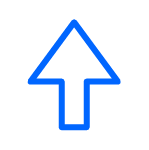 Increased productivity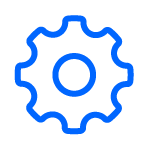 Optimised IT aligned to business goals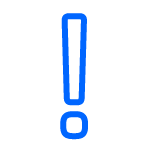 Eliminate risk
Manage compliance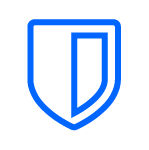 Increased security
We guarantee to reduce your cost, increase productivity and reduce risk.
Do you need IT to be an enabler, empowering your business, rather than a reactive cost centre? When you engage the Solsoft team, we become your IT department. So, you get the access to all the strategic guidance and support you need, when you need it – without the cost base.
We're so confident in our approach that we guarantee that our methodology can increase the productivity of your workforce by up to 10%.
How do we do it?
We focus on required business outcomes by concentrating on what's important to you and achieving your organisational goals.
Traditional IT Managed Services are largely reactive, built around fixing breakages in the time designated by your SLA. So, while you may get the basic support and monitoring, there are no other strategic benefits.
Our approach is leading edge because we focus on strategic and proactive optimisation and issue prevention, leveraging your technology investments to realise the outcomes that you want. This not only minimises downtime but also brings business enabling benefits such as:
Increased performance
Improved functionality
Increased efficiency
Reduced risk
Reduced costs
Productivity gains
We work with our clients to identify their business goals far beyond basic day-to-day operations. Then we align our IT provision with their strategic objectives.
Want a proactive IT Managed Service to enable your business and increase your productivity? Talk to an expert today.
GP Care is an award-winning Company providing specialist medical services in the South-West of England.  Formed over 11 years ago, they were originally founded by, and are still owned by, over 200 local GPs.
GP Care
Read case study >>
"We chose Solsoft because they are a trusted advisor and occupy a seat on our board as our vCIO, offering best practice advice, a technology roadmap and the assurance that we are leveraging our IT assets to maximise the potential available. They have some strong values that reflect ours and this is vital in all of our partner relationships. They understand us and we understand them – this creates a really helpful and satisfying working environment."
Concrete Fabrications Ltd
As our partner, Solsoft has continually helped us achieve most of what we set out to do as an organisation and their preventative model of delivery complements us well, especially where finances & resources are not infinite and we need to ensure that we extrapolate the most out of every penny. In particular, their help in making sure we can continue to work, helping our people work remotely, during the Coronavirus pandemic has been absolutely invaluable. They are our long-term partner because they listen to us, work with us and, more importantly, as a partner understand our needs; this then enables them to put solutions in place that helps our Hospice provide the best care services to our patients.
The Mary Stevens Hospice
"We have the perfect strategic partner for us, Solsoft have taken our IT to another level, worth every penny"
Mike Keel, CEO, St Michael's Hospice
Read case study >>
"The way that we use IT and technology across the organisation is quite diverse and, as our people have varying skillsets, it's quite difficult to set a standard, as such. However, Solsoft's methodology helps us contextualise that diversity and makes us focus on the important aspects of our IT requirements. They give us the assurance that our people can concentrate on their day jobs because they've done all the proactive work in the background to head off problems before they arise."
Berry Redmond Gordon & Penney LLP
Get in touch
To discuss a proactive, business aligned IT and IT security solution, that guarantees to reduce cost, increase productivity and manage risk, get in touch today.