Microsoft Teams and Office 365 Apps
Consultancy & Development Professional Services
What is it?
Microsoft Teams provides an entirely new experience that brings people together. As well as conversations and content along with tools that all business teams need to easily collaborate, it's integrated with all of the familiar Microsoft Office applications and is built on the Office 365 global, secure cloud.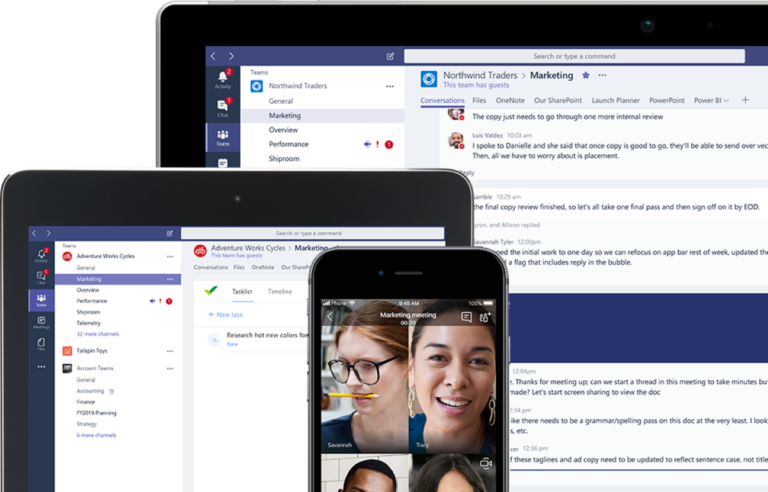 Its features include:
Chat: A modern conversation experience is included supporting persistent and threaded chats to keep everyone engaged. Team conversations are, by default, visible to the entire team, but you are also able to hold private discussions.
Conferencing: Skype for Business is deeply integrated into Teams. This means that team members and externally connected colleagues, clients or suppliers can participate in voice and video conferences.
Personalisation: You can add personality to your own digital workspace with emojis, stickers, GIFs and custom memes to make it your own.
Calendar: Your Outlook calendar is fully integrated into Teams so that you can join conference meetings easily through the Teams portal.
A Teamworking Hub: It brings together the full breadth and depth of Office 365 to provide a true hub for teamwork. Word, Excel, PowerPoint, SharePoint, OneNote, Planner, Power BI and Delve are all built into Microsoft Teams so that you have all the information and tools you need at your fingertips.
Customisable Workspaces: Since most teams are unique, there are ways for you to customise your workspace, by being able to add tabs that provide quick access to frequently used documents and cloud services.
Security: Advanced security and compliance capabilities are built in as you would expect. Data is encrypted in transit and at rest. Microsoft Teams will support key compliance standards. Microsoft Teams is automatically provisioned within Office 365 and managed centrally, just as any other Office 365 service.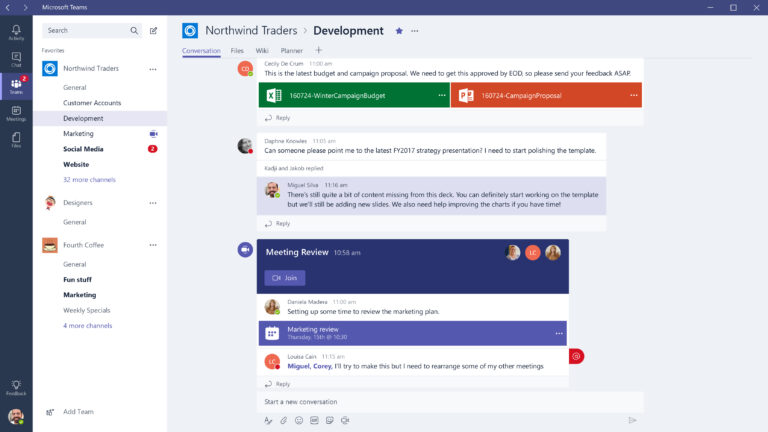 It provides a number of benefits:
Improvements in productivity and enriching communications: There are a myriad of tools provide in Teams through Office 365 and, with proper planning and guidance, this massively increases productivity by making all your collaboration with colleagues (conversations, chats, online meetings, shared files, tasks, etc.) available in one place. There are also a plethora of 3rd party apps that integrate into Teams so that you may never have to leave the Teams app to get all of your work done.
Improved work focus: Teams puts information into channels, specific locations for commonly used subjects, this will hold conversations, meetings and documents related to the topic of that specific channel. This means that you can focus your attention and spend your time on the channels where that are important to you instead of getting side-tracked with random email
Increased transparency: Keeping everyone involved making sure everyone has the opportunity to know what is going on is always a challenge. This is much easier with Teams, you post your message in the relevant channel, specifically referring to the people you need to be notified and then allow everyone else to read it if they want. With meetings visible to everyone in the channel you increase transparency by letting everyone who is in the channel drop in if they want to.
Seamless movement to a digital workplace: Teams is a full cloud-based solution and this move to the cloud is seamless. You can access information from anywhere on any device which is an enormous benefit allowing you to access content on the move from phone or tablet using the relevant apps.
New team members: Using Teams, you can now quickly get new team members up to speed and engaged in the ongoing teamwork – no matter where in the world they are located.
How can we help?
The Solsoft professional services team has many years of experience in helping customers to take advantage of the technology investments that they have made. With the Teams collaboration platform we can get you started, provide knowledge and skills and help you accelerate the process of realising the benefits of effective Team collaboration, and the adoption of the necessary O365 applications that will help you become more productive.
Our business as a Technology Success Partner is about understanding your goals and business strategy to help you leverage the technology investments that you make. We will take the time to understand what you need and help you drive the most effective use of Teams to support your business objectives.
We believe in this product so much that it has literally transformed the way that we work at Solsoft and we would be happy to share this with you. If you want to enable your people to work more closely together and communicate, share information and documentation more openly and inclusively then please call us. We can help you configure your system to optimise the features to leverage the function rich capability of Teams and its complementary applications.
Our professional services can help you:
To implement a solution from scratch or to help you through the adoption of new working practices.
Self-serve in developing your Teams environment through a process of skills and knowledge transfer, training your people to get the most from it.
Hold regular reviews of configurations and application updates as this product and it's feautres are moving rapidly and changing all of the time. It's a quickly evolving professional collaboration tool that can add significant impact and value to your business.
What does this mean?
There are lots of benefits to the kind of outcomes that you can get from our Teams consultancy. These include;
Discussing the best options for you and how we go about setting up your own dedicated platform.
Deciding on a standard implementation that can be used for your people as guidance.
Designing and developing integrations to external applications based on standard toolsets to bring information and data into a collaborative environment.
How does it work?
You can book an initial free of charge appointment one hour to discuss and scope what you need. Our consultants can lead you through the process and talk about the next steps.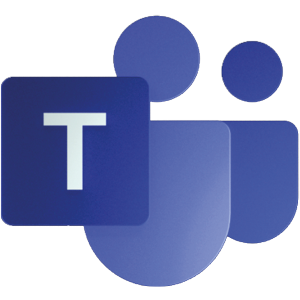 Our 3-part training webinar introducing the functionally rich features of this now widely adopted collaborative platform
Get in touch
To discuss a proactive, business aligned IT and IT security solution, that guarantees to reduce cost, increase productivity and manage risk, get in touch today.