Consultancy & Development Professional Services
What is it?
Microsoft SharePoint is a browser-based collaboration and document/data management software solution that's designed to connect all your employees and business resources together.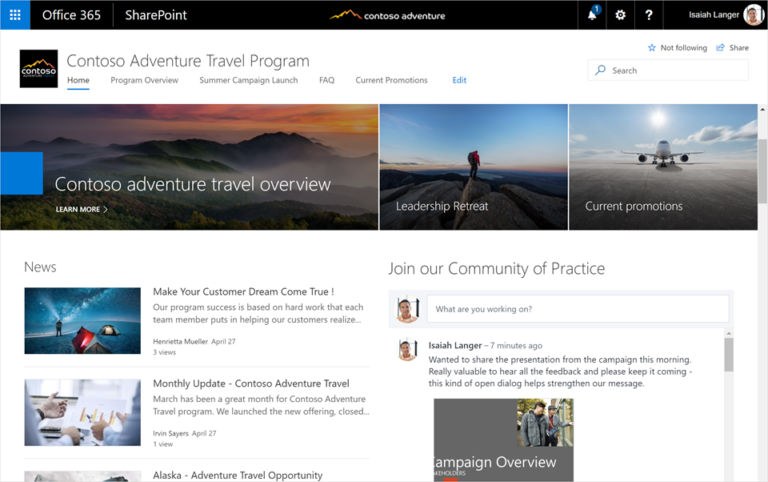 SharePoint is accessed from either your web browser or the Microsoft SharePoint mobile app.
SharePoint is a collaboration suite for different people working on the same project who need to share the same documentation.
It helps to keep everyone on the same page so that everyone has the same version of the documents, which reduces confusion and improves productivity.
It brings together people from the same team improving Team work, making data sharing simple and helping to improve communication.
It makes sure that information for the people involved in a project is at the tip of your fingers, saving both time and frustration.
It provides a number of benefits:
It is secure

SharePoint Online is actually more secure and cost effective than an on-premise solution, especially for small business users. It is hosted from Microsoft's datacentre who are required to meet strict security and compliance requirements and certifications.
Comprehensive data protection services are included in your SharePoint Online subscription to prevent data loss.
Data protection includes regular backups and redundancy with a copy of data stored in different locations.

You can store, organise, and locate documents easily
You can protect documents from unauthorised access or use and grant access to approved users only
Every document has a comprehensive version History

Versioning is the method by which successive iterations of a document are numbered and saved.
Version history allows you to retrace the history of an item or a document, since the date and time it was first created till present.

It makes it easy to collaborate as a team – people can work on the same documents at the same time.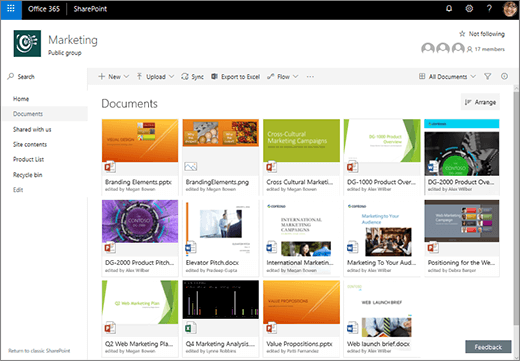 How can we help?
The Solsoft professional services team has many years of experience in helping customers to take advantage of the technology investments that they have made. With the SharePoint platform we can get you started, provide knowledge and skills and help you accelerate the process of realising the benefits of effective document management while providing the security and control that you need.
If you want to enable your people to work closely together and share information and documentation cleanly and collaboratively then please call us. We can help you configure your system to optimise the features of SharePoint to leverage the function rich capability of the application..
Our business as a Technology Success Partner is about understanding your goals and business strategy to help you leverage the technology investment that you make. We will take the time to understand what you need and help you drive the most effective use of SharePoint to support your business objectives.
Our professional services can help you:
To implement a solution from scratch or to migrate you from an on-site server to the cloud.
Self-serve in developing your document management structure and controls through skills and knowledge transfer, training your people to get the most from SharePoint.
Work with you to build the necessary workflows, forms and processes to maximise the powerful features
Extract, manipulate and migrate the document libraries with you and provide best practice advice.
Hold regular reviews of documentation requirements, changes and anything that adds value or impacts the business goals so that you are in control of your documents and optimising the value.
What does this mean?
There are lots of benefits to the kind of outcomes that you can get from our SharePoint consultancy. These include;
Discussing the best options for you and how we go about setting up your own dedicated SharePoint platform.
Deciding on a standard implementation that can be used as your document storage area or for it to be more of an Intranet for your company.
Designing and developing a site to configure the structure of your site along with permissions of who has access to what, and what level of access is granted.
Folder & file layouts; Along with the site structure, we work with you to structure the system to suit your objectives and help you achieve the organisational goals.
How does it work?
You can book an initial free of charge appointment one hour to discuss and scope what you need. Our consultants can lead you through the process and talk about the next steps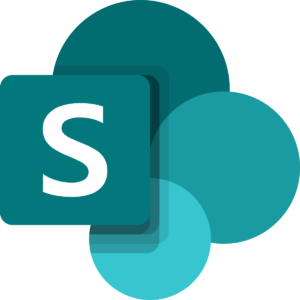 How to get the most out of the document platform that helps you manage, share & control key information
Get in touch
To discuss a proactive, business aligned IT and IT security solution, that guarantees to reduce cost, increase productivity and manage risk, get in touch today.