Consultancy & Development Professional Services
What is it?
Microsoft Power BI is a cloud-based reporting solution that lets you build powerful Business Intelligence reports from your existing data meaning that you are able to visualise and analyse what is happening in your organisation.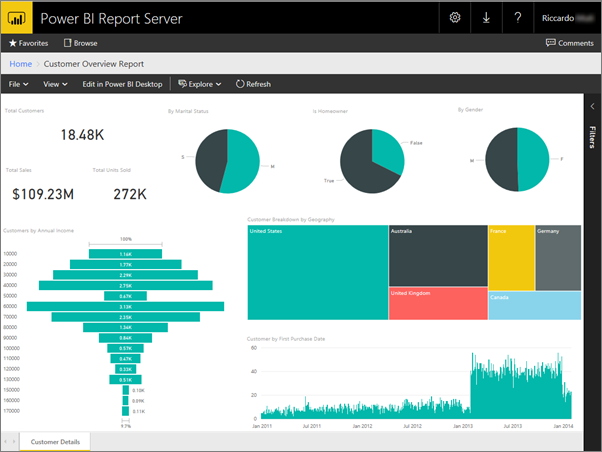 It is fully compatible with all of the Microsoft product suite and gives you a consistent and precise single point of access to all your business information from any device, anywhere, at any time.
Using your data it is possible to visually explore a wide range of data from various sources, to present simple and concise views of your business and how it is operating against your objectives and KPI's.
You can quickly and effectively compile all your business data into one accurate source and create interactive charts and graphical representations with simple, straightforward, easy to understand visually appealing information.
Power BI reports help you make good decisions by delivering valuable, accurate insights you're your business helping you turn information into action plans.
How can we help?
The Solsoft development team has many years of experience in helping customers to take advantage of the technology investments that they have made. With the Power BI self-service analytics platform we can get you started, provide knowledge and skills and help you accelerate the process of achieving the insights you need while unlocking the full potential of your data.
If you want to access visualisations of your data to enable managers to make faster, precise decisions then please call us. We can help you look for the underlying story behind your data and ultimately assist with empowering your users with access to self-service -backed decisions that drive incredible results.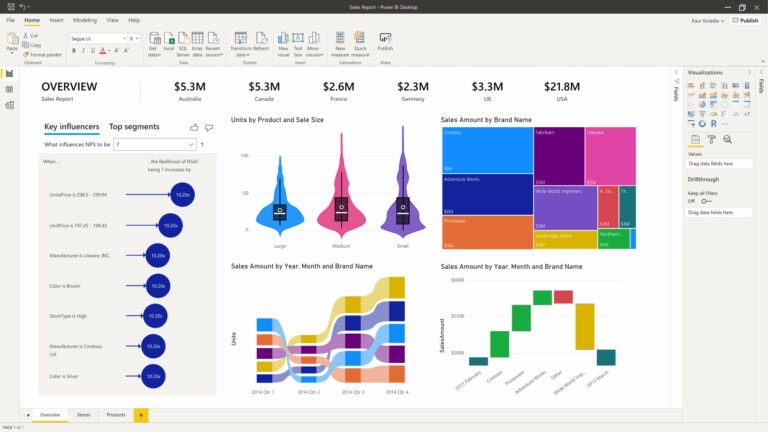 Our business as a Technology Success Partner is about understanding your goals and business strategy to help you leverage the technology investment that you make. We will take the time to understand what you need and help you drive the most effective use of Power BI to support your business objectives.
Our professional services can help you:
Self-serve in developing your own reports through skills and knowledge transfer, training your people to get the most from Power BI.
Work with you to build the necessary visually appealing and easy to understand representations of your business data, producing interactive and high impact reports.
Extract, manipulate, cleanse and make sense of complex data as well as assist with data migrations and data validation.
Hold regular reviews of data requirements, reporting changes, data exceptions and anything that adds value or impacts the business goals so that you are on top of the data and using it to make the right decisions.
What does this mean?
There are lots of benefits to the kind of outcomes that you can get from Power BI consultancy. These include;
Being able to generate personalised feature rich dashboards that provide customised requirements to meet your expectations and to deliver a single collaborative user experience.
Providing seamless integration with current applications and your business technology environment enabling the adoption of reporting and business analytics against existing systems.
That you don't need specialised technical support as Power BI can be setup to provide effective enquiry and analysis using easy user interfaces that are intuitively utilised.
Reports that can be published securely and automated to distribute to all users when you want them to.
That there are no infrastructure constraints that tie up system resources when everything is being processed in the cloud.
Your data is transformed into visually clear accurate representations to suit what you need, when you need it.
How does it work?
You can book an initial free of charge appointment one hour to discuss and scope what you need. Our consultants can lead you through the process and talk about the next steps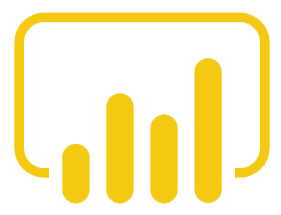 A helpful look at the basics of real-time reporting from multiple data sources, presenting business KPI's
Get in touch
To discuss a proactive, business aligned IT and IT security solution, that guarantees to reduce cost, increase productivity and manage risk, get in touch today.